Molded Case Circuit Breakers (MCCBs)
Molded case circuit breakers (MCCBs) protect cables sized for 15A to 1600 A. Their highest breaking capacities allow them to protect also smaller cables, when connected close to a powerful energy source. As one pillar of digitally connected power distributions (EcoStruxure Power), ComPact breakers take part in energy consumption and asset management optimization. Benefit from 65 years of technological leadership, and rely on proven quality, opted for even in most demanding environments.

ComPact NSX Series
Thermal-magnetic trip unit TM-D 36kA
From 16A upto 630A
3 and 4 pole frame

ComPact NS Series
Front-connected circuit breaker with Micrologic 2.0 control unit, 50kA & 70kA
From 400A upto 1600A
3 and 4 pole frame
Easypact EZC Series
Breaking capacity from 7.5 to 50kA
3 frame sizes from 15A to 400A
3 and 4 pole frame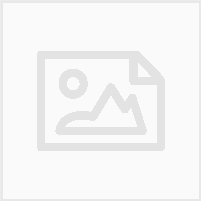 Easypact CVS Series
Breaking Capacity from 25kA & 50kA
From 25A upto 630A
3 and 4 pole frame
Features
The ComPact NSX molded case circuit breaker (MCCB) range is designed to optimize space and breaking capacity. The range comes in two frame sizes with a variety of optional functions and accessories.
Specifications: 
Flexible installation: any position; switchboard or wall-mounted
Nominal current: 16 to 630 A
9 Breaking capacities for the 2 sizes of circuit breakers:
– up to 250 A: 25, 36, 50, 70, 100, 150, 200 kA at 415 V
– up to 630 A: 36, 50, 70, 100, 150, 200 kA at 415 V
– both size of circuit breakers with 75 & 100 kA at 690 V
1, 2, 3 and 4 pole versions available
Large range of electronic and thermal-magnetic protections
Advanced trip unit with integrated power metering: I, U, P, E, THD, f, CosPhi
Interchangeable trip-units to upgrade your panel with smarter functions
Plug and ready wiring system and communicating accessories
Wealth of options for auxiliaries and accessories (field installable)
Integrated earth leakage protection via MicroLogic Vigi (earth leakage circuit breaker – ELCB)
Visit the Schneider Electric Electrical Calculation Tools
to review, search and check curves, selectivity and cascading. Alternatively, download the Complimentary Technical Information catalog (PDF), which includes coordination tables.
  

Benefits
Easy and efficient
Two standardized frame sizes for your convenience
Save space, time and effort with integrated earth leakage protection (ELCB), in the molded case circuit breaker (MCCB) frame size
Easy to swap trip units and standardized accessories over time
Optimize safety
Highly resistant to environmental stresses
Roto-active breaking technology helps to reduce early aging effects and increase operation lifespan
Measure and Communicate
Local and remote communication with trip alarm (earth leakage, overload, short circuit) and pre- alarms (earth leakage) allowing you to proactively increase operational and energy efficiency
Advanced MicroLogic trip unit can assist in providing corrective, preventative and predictive maintenance and energy management to identify potential savings
Applications
An excellent choice for all standard and specific applications, including:
Standard applications: industries, buildings, infrastructures
Specific applications demanding high performance: marine, oil and gas extraction and processing, mining operations, metals and minerals production, and data centers
Source-changeover systems (TransferPact): service sector (hospital operating rooms, computer rooms, ), industry (assembly lines, ship engine rooms, etc.), infrastructures (runway, railway, etc.)