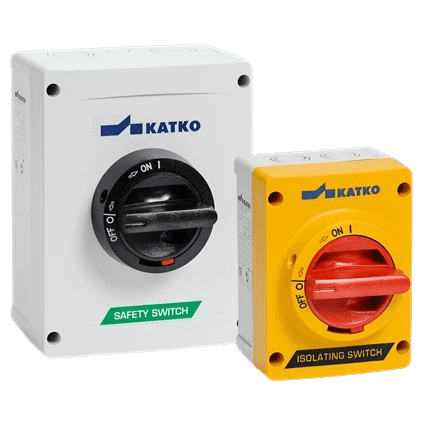 Load Break Switches/Isolators
Load break switches are tools used to isolate the source from the consumer and open an electrical circuit. These devices, which can be manual, motorized, or equipped with a trip function, assure the on-load making, breaking, and safety disconnection of low-voltage electrical circuits.
Need A Load Break / Isolator Switch?
Ask The Load Break Expert Company
For Applications of upto 1600Amps

Available in Polycarbonate, ABS, Aluminum, Sheet Steel & Stainless Steal

Excellent Hygienic design for Food, Beverage & Mining industries, AISI 316

Photovoltaic / DC enclosed switches for upto 32A, 1200V DC

High ingress protection upto IP69K

Resistant against chemicals & Sunlight (U.V)

Reliable switching in all harsh environments with wide temperature range

Self-extinguishing material with excellent insulating properties

Superior life span even in most demanding environments of Chemical plants

Paper mills, Steelworks & Food processing plants
SWITCHES WITHOUT COMPROMISES
Katko is a Finnish family business specialising in safety switches, load break switches, fused switches and related accessories. With more than 70 years of experience, our product selection is among the most extensive in the world. It includes special products for demanding operating environments and critical locations.
In addition to wholesalers, we are able to serve our project and equipment manufacturer customers with tailored product solutions. We manufacture all of our products and their related components in our own factories. Katko switches are known for numerous details that make their installation and use easy. Manufactured with materials of superior quality to suite their intended purpose.
www.katko.com/products