Power Supplies By PULS

Power Supplies By WAGO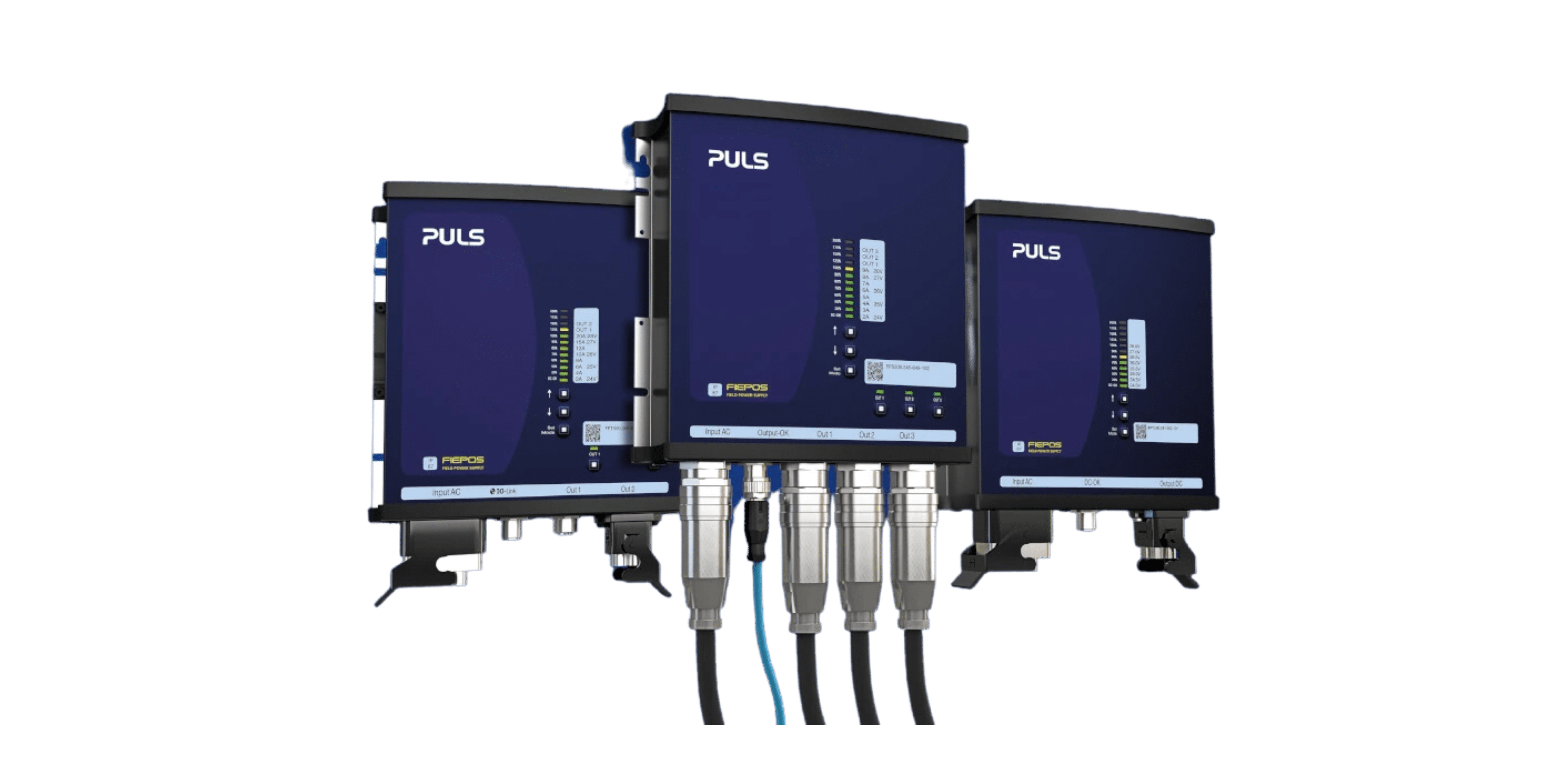 PULS is specialised in the development and manufacture of DIN rail power supplies. The privately owned and managed company is known for its pioneering spirit, dedicated to perfection and innovative ideas.
PULS is the only company worldwide focused entirely on the development and production of DIN rail power supplies. We concentrate our engineering knowledge, resources and energy on one goal: To be the best in this technology. As a result of this focus, we set standards in terms of efficiency and quality that delight our customers.
Our products are founded on the expertise and pioneering spirit of more than 100 development engineers. The power supplies in our product families DIMENSION, PIANO and MiniLine are the result of talented and creative engineering. We always think one step ahead and are ready and willing to go that extra mile.
The following specifications of our power supplies should be emphasised:
Efficiency

 

up to 96.0%
High

 

MTBF

 

and longest

 

service life
Compact

 

and lightweight
Cool design

 

for lower temperatures
High power reserves – optional with

 

50% Bonus Power

 

and 20% Power Boost

Simple installation and perfect

 

usability
Wide product range with devices

 

15-1,000W
High-end

 

supplementary units: DC-UPS and battery modules, buffer modules, redundancy modules, protection modules
Reliablty:
The quality of our power supplies is a primary priority for us. Our purchasing and development departments ensure the use of only the highest-quality components for the design process. In MTBF and lifetime we regularly set the benchmarks in the market.
In addition, our power supplies are made available for decades and will not be discontinued. As a result our customers can plan for the long term, without having to worry about obsolescence or design changes of power supplies. As our customer, you will decide when you want to upgrade to our latest technologies.
Latest Products: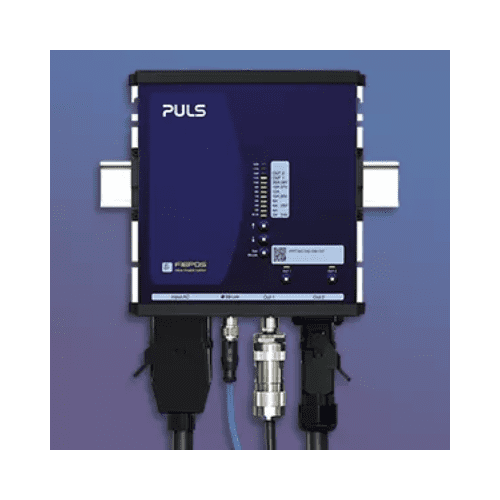 Power Supplies with IP54 to IP67
Power Supply with Monitoring Display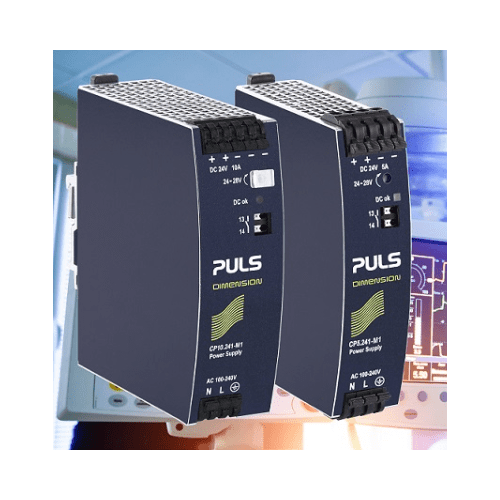 Power Supplies for Medical Applications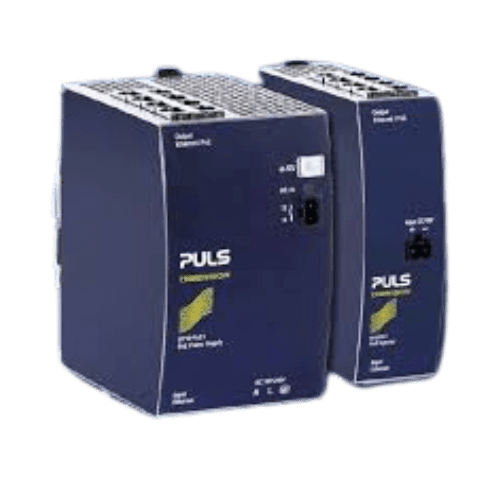 WAGO's efficient power supplies always deliver a constant supply voltage – whether it's simple applications or automation with greater power requirements. WAGO offers uninterruptible power supplies (UPS), buffer modules, redundancy modules and a wide range of electronic circuit breakers (ECBs) as a complete system for seamless upgrades.
Your Benefits:
Single- and three-phase power supplies for temperatures ranging from −40 to +70°C
Output variants: 5 … 48 VDC and/or 24 … 960 W (1 … 40 A)
Globally approved for use in various applications
The comprehensive power supply system includes components such as UPS, capacitive buffer modules, ECBs, redundancy modules and DC/DC converters.
WAGO Power Supply Pro 2:
Our answer to these stricter requirements is the WAGO Power Supply Pro 2 – the best power supply we've ever built – the heart of the control cabinet, which takes the challenges of today and tomorrow and turns them into concrete possibilities.
Up to 96% efficiency
Ready for digitization through a communication module
Multiple configuration possibilities
Capacitors are charged more quickly with 150% of the output power for at most 5 seconds, and capacitive loads are switched reliably
Extended temperature range from -40 … +70 °C
WAGO Pro Power Supply:
Applications with high output requirements call for professional power supplies capable of reliably handling power peaks. WAGO's Pro Power Supplies are ideally suited to such installations.
Advantages:
TopBoost function: Multiplies the nominal current for up to 50 ms
PowerBoost function: Provides 200 % of output power for four seconds
Single- and 3-phase power supplies with output voltages of 12/24/48 VDC and nominal output currents from 5 … 40 A for nearly every application
LineMonitor (option): Easy parameter setting and input/output monitoring
Potential-free contact/stand-by input: Switch off output without wear and minimize power consumption
Serial RS-232 interface (option): Communicate with PC or PLC
WAGO DC/DC Converters
Instead of using an additional power supply, WAGO's DC/DC Converters are ideal for specialty voltages, allowing sensors and actuators to be reliably supplied.
Advantages:
WAGO's DC/DC Converters can be used instead of an additional power supply for applications with specialty voltages.
Slim design: "True" 6.0 mm (0.23 inch) width maximizes panel space
Perform in a wide range of ambient air temperatures
Ready for worldwide deployment in many industries, thanks to UL listing
Same profile with 857 and 2857 Series Signal Conditioners and Relays: full commoning of the supply voltage
WAGO Uninterruptible Power Supply (UPS)
Consisting of a 24 V UPS charger and controller with one or more connected battery modules, WAGO's Uninterruptible Power Supply reliably powers an application for up to several hours. Trouble-free machine and system operation is guaranteed–even in the event of brief power supply failures.
Advantages:
Slim charging and control units save control cabinet space
Integrated display and RS-232 interface (option) simplify visualization and configuration
Pluggable CAGE CLAMP® Connection Technology: maintenance-free and time-saving
Battery control technology for the preventive maintenance that extends battery life
WAGO Electronic Circuit Breakers (ECBs)
WAGO's ECBs are the compact, precise solution for fusing DC voltage circuits.
Advantages:
1-, 2-, 4- and 8-channel ECBs with fixed or adjustable currents ranging from 0.5 to 12 A
High switch-on capacity: > 50,000 µF
Communication capability: remote monitoring and reset
Pluggable CAGE CLAMP® Connection Technology (option): maintenance-free and time-saving
Comprehensive range of approvals: many applications